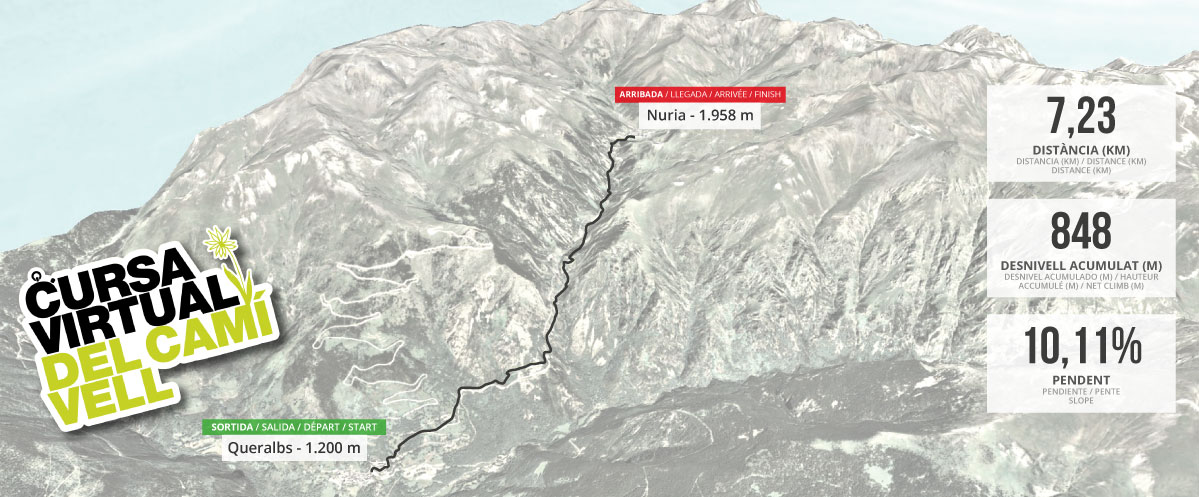 Vall de Núria proposes you a different way to visit the "Camí Vell" (Old Way) from Queralbs to Níria, one of the most characteristic mountain routes of Catalonia and the Pyrenees to practice hiking and thoroughly enjoy a unique natural setting high mountain.
Mountaineers, runners, families, couples ... Vall de Núría proposes all people a wonderful opportunity to combine sport, nature and tradition.

Why a virtual race?
Because it is a different race, with no date or time. In this sense, you can choose your day and the time you want to do it, alone or accompanied. All participants will always be compared with other competitors and with themselves.
Between May and October you can do this virtual race, as many time as you want.
You will live a unique experience and enjoy wonderful views, because you can choose when and where.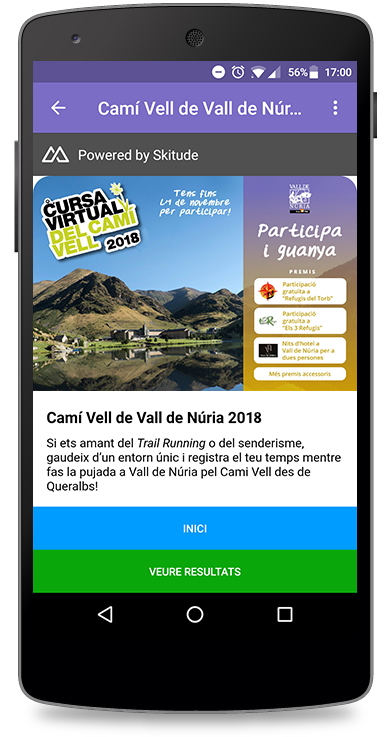 How does it work?
Download the application of Vall de Núria and Create your personal profile My SKITUDE.
Go to the section of the Virtual Career and sign it.
To start go to the Raig Square in Queralbs timing, reads the QR to find the beginning of the path to the application and make the route of the old road in the shortest possible time if you want to fight for ranking or simply enjoy the excursion to Núria.
Once you get to Nuria, in the panel above the lake house, read the QR code again with the app to complete your timed route.
Your score and ranking will be available in the app, and in Vall de Núria and Skitude websites. There will be prizes at both the ranking and participation.
You can route as many times as you want. This page will save all the results and the classification will your best record.
What does the registration include?
The registration is only including the chrono timing and data storing.